A quick roundup of the news about rare books and collectors from around the world. (Regularly updated, with the latest news items added at the top.)
Minneapolis' StarTribune recently interviewed local book dealers and collectors about the rare-book world, including ABAA-member Rob Rulon-Miller: "Rob Rulon-Miller is a member of the Antiquarian Booksellers' Association of America and sells books out of his home in St. Paul. Here, almost every wall has disappeared behind shelves filled with books available for sale." (Read more...)
Will de Burca of De Burca Rare Books (Blackrock, Ireland) recent gave the Irish Times a glimpse into the Irish rare-book world, collecting James Joyce, and the impact of social media for the rare-book trade. (Read on...)
---
Featured item:
by James Joyce

New York: B. W. Huebsch, 1916. First Edition. Very Good. First American edition, first printing, utilizing English sheets. Publisher's blue-green cloth stamped in green; one of 504 sets of sheets, which were imported by Huebsch from the British publisher Grant Richards. Title page is a cancel printed on laid paper with "Utopian" watermark. Very Good. Cloth faded at spine, darkened at gutters, lightly bruised at spine ends. Previous owner bookplate to front paste down. Pages toned; prelims and terminals lightly foxed. Lacking the scarce dust jacket.
Offered by Burnside Rare Books.
---
An Underwood Standard Portable typewriter used by Playboy creator Hugh Hefner in college is the centerpiece of a Rare Book and Manuscript Library exhibit of writers' tools, "Writers & Their Tools: Parchment-Paper-Processors," at the University of Illinois Urbana-Champaign, that opened June 17. (More info...)
To celebrate the legacy of the University of Michigan's Clement's Library founding director, Randolph G. Adams legacy and the work of the three directors who succeeded him, The Avenir Foundation has donated $10 million to name the directorship the "Randolph G. Adams Director of the Clements Library" through the establishment of the Adams, Peckham, Dann and Graffagnino Endowment Fund. (Announcement from the Unversity of Michigan...)
"Not many people know what it takes to find a rare book. Our search often takes us from the pavement book markets in Delhi and Kolkata to fellow antiquarian dealers in remote European villages." (Read more...)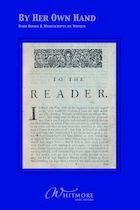 Rare book and manuscript specialist Miranda Garno Nesler & Dan Whitmore, founder of ABAA-member Whitmore RareBooks (Pasadena, CA) have created a new publication, By Her Own Hand, that highlights the rare written work of women and women of color. LA Times published this article...
The RBMS Membership and Professional Development Committee is pleased to announce the annual ABAA Booksellers' Showcase Tours, which will take place on Wednesday, June 19, from 3:45 – 4:30 p.m. Intended to encourage interactions between booksellers and special collections, this informal introduction to the RBMS19 ABAA Booksellers' Showcase will introduce attendees to various booksellers, examine items, and consider how materials on the market can be utilized for instruction and research as well as in collection-building. (Read more...)
"Barry Moser: The Storied Artist" is the current exhibition at ABAA-member Bromer Booksellers' 'Bromer Gallery' space until August 16th, 2019. In his first Boston show for several decades, the celebrated artist, illustrator, and storyteller will once again captivate viewers with his original artwork, including drawings, watercolors, and portraiture, as well as books and prints for many of Moser's most famous works.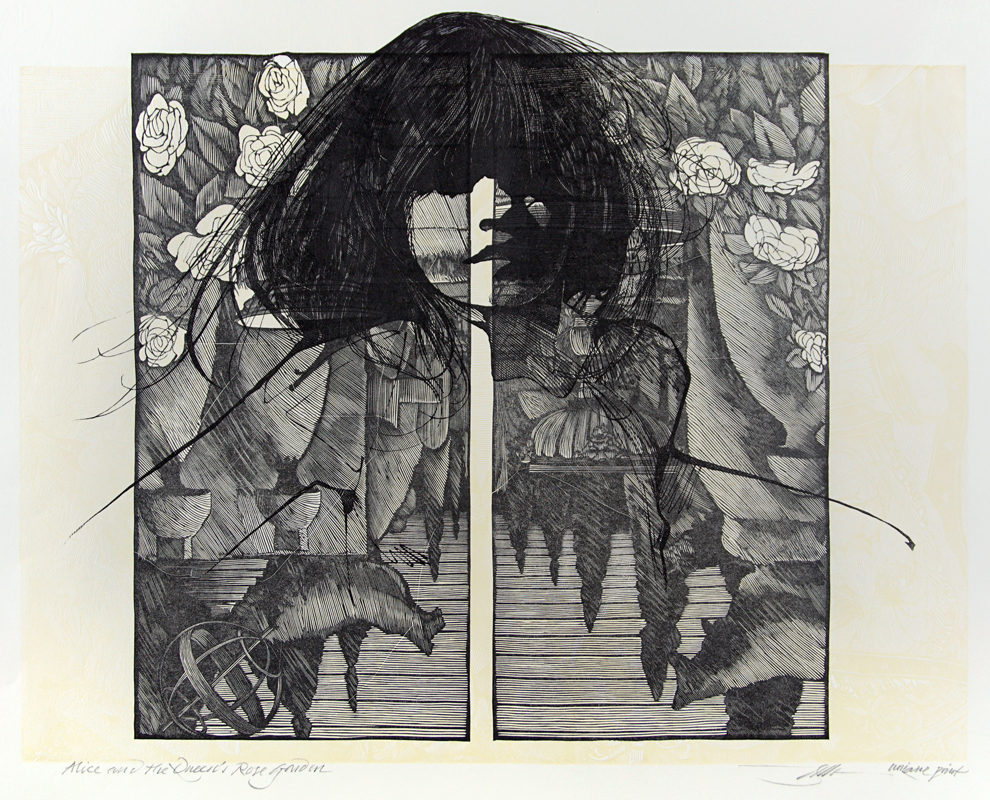 THE REVERIE OF ALICE'S SISTER OVER THE QUEEN'S ROSE GARDEN (UPSIDE-DOWN).
1982. Three engraved prints. Signed. Unique impression. (24 by 20 in.).
"Barry Moser: The Storied Artist" was featured on the Fine Books & Collections blog in a post titled "Barry Moser Exhibit Roars into Boston Book Arts Gallery" and the May/June issue of Artscope Magazine included a piece about the exhibit titled "Wood Engraved Adventures: Barry Moser's Illustrations at Bromer Books"...
New ABAA Members
Get to know the newest members of the Antiquarian Booksellers' Association of America...
The LA Times knows no pilgrimage in the footsteps of Edward Abbey is complete without a stop at ABAA-member Back of Beyond Books (Moab, Utah).
ABAA-member Seth Kaller, Inc. provided some hostorical background to tha Boston Globe for this piece on the rediscovery of a long-missing letter by Alexander Hamilton.
Fine Books & Collections has an update on the Folger's major expansion plans...
If you're in the UK, check this exhibition out!
"Using a goose feather quill, a solitary scribe spent four years writing the words in Latin on the skins of 250 calves, before six artists began sumptuous illuminations using gold leaf and lapis lazuli from Afghanistan. Although it was never quite finished, the Winchester Bible finally weighed in at the medieval equivalent of 32kg.
Now the largest and most beautiful of 12th-century Bibles is to go on display following a five-year conservation project as part of a landmark exhibition at Winchester cathedral, opening next week..."
Fascinating story about an artist who bought a box of old photos in 1970, and forgot about them for 50 years. After finding the box and working to unstick the curling bundle of images, he discovered they were largely unknown original photos by the pioneering photographer known as Weegee.
"A copy of Lady Chatterley's Lover used by a judge at the book's landmark 1960 obscenity trial, with all the rude bits carefully and dutifully marked up by his wife, has been temporarily stopped from leaving the UK...."
---
Featured item:
Lady Chatterley's Lover (First American Edition)
By D.H. Lawrence
New York: Alfred A. Knopf, 1932. First American edition. Hardcover. Very near Fine/Very Good. 327 pp. Bound in the publisher's bright orange cloth with black lettering on the front board. Price of $2.50 on the front flap of the dust jacket. First printing of the first American edition.
Banned for obscenity in both the US and Britain in its original form, abridged editions were published in both countries in 1932. Ahearn APG 043f. An exceptional copy of a book of great importance in the history of censorship, scarce in collectible condition. A very near Fine book in a Very Good dust jacket with fading to the spine panel, a small crease to the rear flap, a few small spots of rubbing, and a couple of tiny closed tears.
Offered by Evening Star Books.
---
"A new biography of Susan Sontag is set to claim that the American writer was the true author of her first husband Philip Rieff's seminal work Freud: The Mind of the Moralist..."
The Wall Street Journal profiles the private libraries of Jay Walker, Don Elledge, and Richard and Donna Clayton in this article from April 25. ABAA-member John Windle provided some context.
Nice profile of ABAA_member Brattle Book Shop in Boston College's The Heights Magazine...
The New York Times reviews The Lost Gutenberg: The Astounding Story of One Book's Five-Hundred-Year Odyssey by Margaret Leslie Davis.
Longtime ABAA-member William Pinkney III has passed away. Obituary...
Carnegie Library Theft Update
A Geneva Bible recovered from the Netherlands heads the list of many books and maps recovered from the Carnegie Library thefts. Read more...
(Reminder: you can check the list of missing material here...)
First editions of Harry Potter and the Philosopher's Stone are still in demand, but there are fabulous items to be found elsewhere in the realm of Harry Potter books, and not all carry mouth-watering price tags! Read our updated introduction to Collecting Harry Potter...
In March 2019, the International League of Antiquarian Booksellers, the Antiquarian Booksellers' Association of America, and the Grolier Club presented a symposium to consider issues surrounding provenance, theft, and forgery as they affect the rare-book trade. The various talks and panels were recorded, and are now available to watch online. Learn more...
Mental Floss names Maryland's Second Story Books and NYC's Strand Bookstore among the best.
RareBookHub reports that "Kevin Mark Ronald Schuwer has been sentenced to four months in jail for the theft of eight books and a photograph from the Brigham Young University Library." Read more...
Historic Manuscripts Saved From Fire at Karpeles Manuscript Library Museum
"Historic artifacts, including a copy of the proclamation of France's approval of the Louisiana Purchase and a yearbook from Fidel Castro's high school, were rescued Tuesday night from a four-alarm fire that damaged the Karpeles Manuscript Library Museum in St. Louis." Read more...
"For Passover, Les Enluminures presents a series of events that center on a remarkable medieval manuscript: a Haggadah with seventy-five watercolor paintings created in the circle of the famous artist Giovannino de Grassi (d. 1398) in Milan in the late fourteenth century. Telling the story of the flight of the Jews from Egypt based on the biblical book of Exodus, the Haggadah was - and still is - used during the Seder, the ritual meal of the first night of Passover. Its text has been richly illustrated by many artists in different countries for over seven hundred years." (Learn more about this exhibition...)
EXHIBITION: Friday April 12, 2019 to Sunday April 20, 2019
LECTURE: Wednesday April 10, 2019
CONFERENCE: Sunday April 14, 2019
Seth Kaller, Inc. Announces Display of Historic Documents During Dallas Run of Hamilton
Exciting news for history buffs and Broadway fans in Texas: "Dallas Summer Musicals (DSM), in partnership with the Dallas Public Library and Seth Kaller Inc., announced today that a collection of Revolutionary War and Founding Era documents will be on display at the Music Hall at Fair Park during the Dallas engagement of HAMILTON from April 2 to May 5. The centerpiece of the display will be the Dallas Public Library's rare, July 4, 1776 broadside of the Declaration of Independence..." (Read more...)
ParksCitiesPeople: The unique collection of historic documents will be on display, free of charge, in the lobby of the Music Hall at Fair Park through May 5.
The Boston Globe profiled Greg Gibson, ABAA member and gun-reform advocate, who recently made a short documentary interviewing the man who murdered Gibson's son.
Dan Whitmore on the Art and Joy of the First Edition Book
The ABAA is accepting entries for the 2019 National Collegiate Book Collecting Contest...
Entries must be received by June 13, 2019.
The Washington Post outlines plans to make the Library of Congress more accessible and visitor-friendly, and the inevitable fears that any change is too much change...
Get ready for "The Booksellers" documentary, described as a "behind the scenes look at the New York rare book world," and featuring interviews with many ABAA members. No release date at the moment, but let the excited anticipation begin.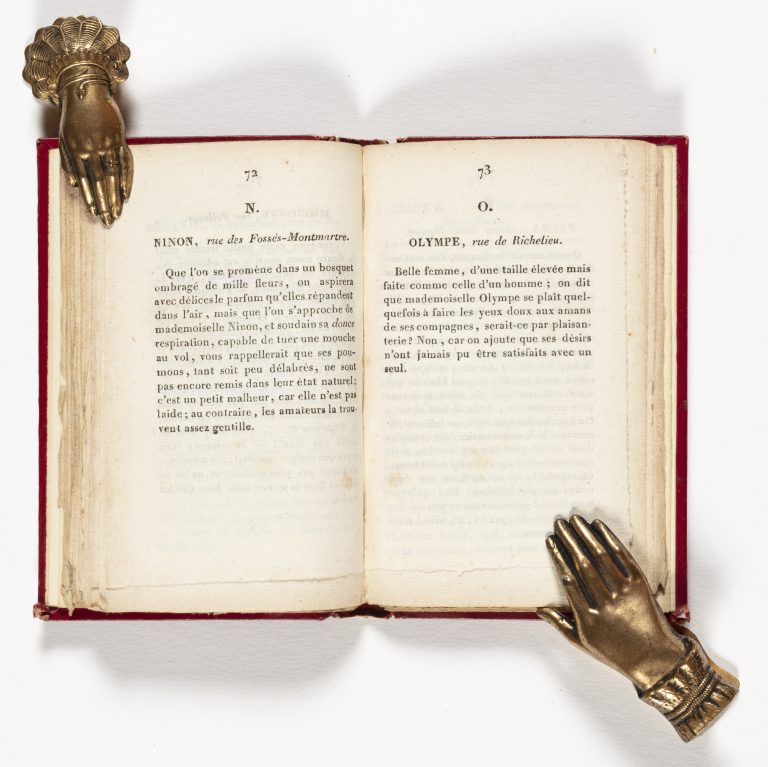 Victoria Dailey, an emeritus member of the ABAA, recently published a new article in the LA Review of Books. "Pavement Nymphs and Roadside Flowers: Prostitutes in Paris After the Revolution" begins like so many conversations with bibliophiles do:
"Some years ago I acquired a small, modest-looking French book published in 1826 that would become the source of my interest in women and prostitution in Paris, especially after the French Revolution..."
Read Pavement Nymphs and Roadside Flowers...
The Unforged Truth Behind "Can You Ever Forgive Me?"
Actress Melissa McCarthy is an Oscar contender for her role as biographer turned literary forger Lee Israel in the film Can You Ever Forgive Me? The film spins Israel's criminal career for laughs, but the truth was less humorous.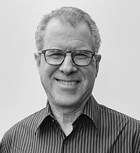 ABAA-member David Lowenherz (Lion Heart Autographs) was one of the antiquarian book dealers deceived by Israel and her partner Jack Hock, and also the man who alerted the FBI to her schemes. Hock and Israel were arrested after a sting operation that involved Lowenherz wearing a wire to record Hock's "confession" while selling some stolen letters. Lowrenherz recently wrote an intriguing review comparing the film to reality for Reel Chicago, because, as Lowenherz states, "the facts are, in some ways, more compelling and devastating than what the film shows."
ABAA-member The Raab Collection share a few of the steps that go into authenticating historical documents, such as these signed by Alexander Hamilton.