A quick roundup of the news about rare books and collectors from around the world. (Regularly updated, with the latest news items added at the top.)
The Unforged Truth Behind "Can You Ever Forgive Me?"
Actress Melissa McCarthy is an Oscar contender for her role as biographer turned literary forger Lee Israel in the film Can You Ever Forgive Me? The film spins Israel's criminal career for laughs, but the truth was less humorous.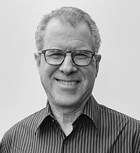 ABAA-member David Lowenherz (Lion Heart Autographs) was one of the antiquarian book dealers deceived by Israel and her partner Jack Hock, and also the man who alerted the FBI to her schemes. Hock and Israel were arrested after a sting operation that involved Lowenherz wearing a wire to record Hock's "confession" while selling some stolen letters. Lowrenherz recently wrote an intriguing review comparing the film to reality for Reel Chicago, because, as Lowenherz states, "the facts are, in some ways, more compelling and devastating than what the film shows."
Lin-Manuel Miranda and Hamilton Colleagues Buy Drama Book Shop
Playbill reports that New York institution The Drama Book Shop has been purchased by a consortium of investors including Hamilton creator Lin-Manuel Miranda, Hamilton director Thomas Kail, Hamilton producer Jeffrey Seller, and Richard Rodgers Theater owner James L. Nederlander. The shop was being forced to close due to a steep rent increase. The quartet plan to find a new location for the much-loved store.
Fundraiser for Garry Austin
ABAA-member Garry Austin (Austin's Antiquarian Books) is in a sub-acute care unit in Vermont, suffering from MDS, a form of blood cancer. His friends in the book trade have started a fundraiser to help his family...
---
Previous news:
Mystery Pier Books Recognized for 20 Years of Excellence!
Mystery Pier Books, [images above and right] co-owned by ABAA-member Harvey Jason, in West Hollywood, California has received a trio of honors recently. The store has been recognized by the US House of Representatives and the California State Senate for exceptional business practices and service to the community for the past 20 years. Additionally, the store was nominated for a West Hollywood Attraction Award by the West Hollywood Chamber of Commerce.
Mystery Pier Books specializes exclusively in modern first editions, signed and inscribed books, and — unsurprising, given their location — cinema rarities, and recently marked 20 years in operation. Located on the fabled Sunset Boulevard, the store is featured regularly on television, and in magazines as diverse as Money and the Louis Vuitton City Guide. (You can read all about them in this NYT Magazine piece...).
One unique niche Mystery Pier Books occupies is as the primary source for gifts for awards shows and studios. Co-owners Harvey and Louis Jason feel it's a good sign for the culture that tinseltown power-brokers still turn to the printed word when they want a meaningful gift for creative people. Harvey Jason concluded that, "it's very, very good for literacy, because big stars, producers, directors, and international celebrities… give literature instead of handbags or something like that!" Long may they continue.
Holiday Brattlecast!
A holiday-themed episode of Brattle Book Shop's podcast, the aptly named Brattlecast, is now available...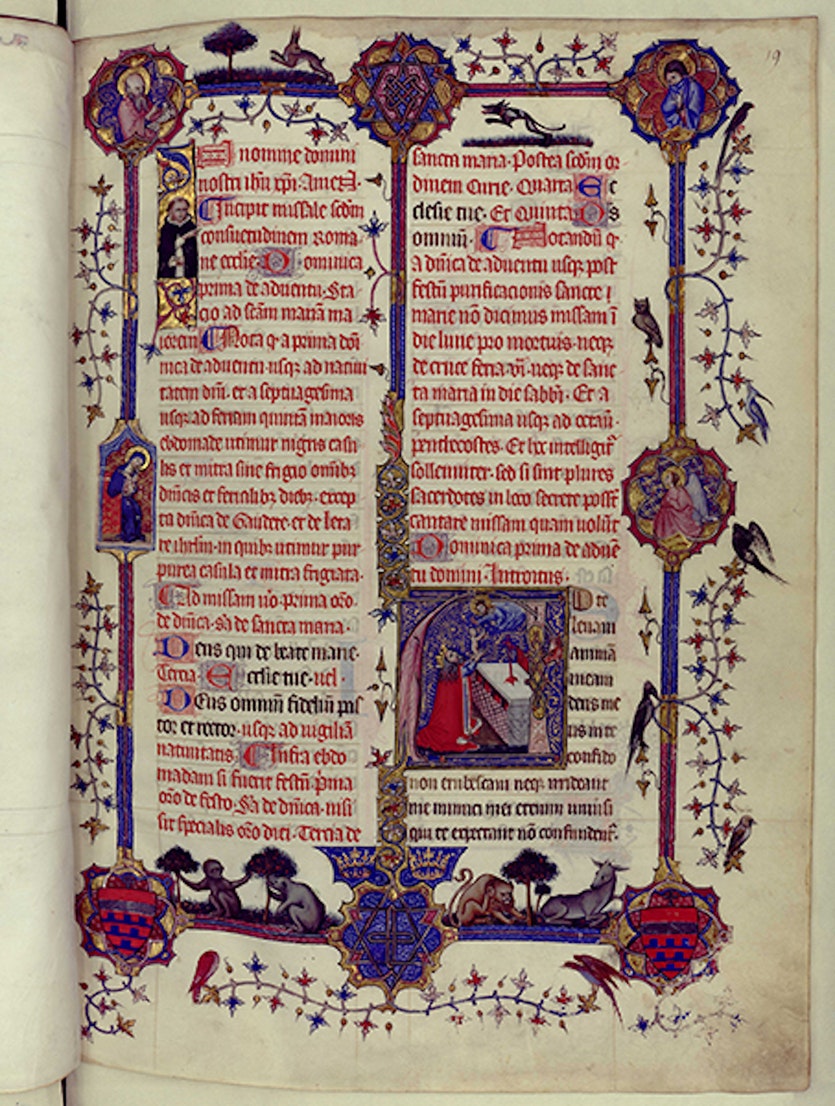 A detail from the Messale Rosselli. (Credit: Biblioteca Nazionale Universitaria, Torino, Italy)
Medieval manuscripts don't sound quite as appealing when you describe them like this: "Analysis reveals a book made of gold, lead, mercury, cows, and goats..."
But all joking aside, this is a fascinating investigation into how a medieval manuscript was made.
Fast Company recognizes 61 Amazing Independent Bookstores Worth Supporting this Holiday Season, including ABAA-members Strand Book Store and Lighthouse Books!
From The Guardian: Unknown John Donne Manuscript Discovered....
Name Change
ABAA-member Holly Segar has renamed her firm Holly N. Segar / Caroliniana (it was previously known as Blakeney Griffin).
Britain's The Guardian (yes, that's how famous the Strand is, even British bibliophiles know all about it) reports that Strand owner Nancy Bass Wyden recently spoke against a plan to give the building official landmark status. The designation would add new layers of bureaucracy to company operations, Wyden told the commissions, adding that "unnecessary expenses and restrictions" would "slow us down just when we need to be our most impactive." A decision is expected in early 2019.
The application date for the California Young Book-Collector's Prize has been extended to December 15!
Are Book Playlists the "New Hotness?"
It's always amusing when the media "discovers" something that those working within an industry have been doing or using for years and writes a breathless piece announcing this supposedly new thing to the world. The latest is this piece annointing book playlists as "the new hotness" as if mix-tapes and largeheartedboy.com never existed. Although, to be fair, it must be said that Questlove's 1000-song playlist for Michelle Obama's Becoming appears to be the ne plus ultra of book playlists, and is worth getting excited about (as anything by Questlove generally is)! (Hat-tip to Brian Cassidy, for sharing this story on Twitter.)
Finally, New York Has a Cocktail Library
You'll learn a lot about cocktail history in this brief NYT article about Greg Boehm, collector of books on mixology and co-owner of several cocktail bars and now a Cocktail Library! [Browse books on cocktails...]
ABAA-member Elizabeth Young's bookstore, lizzyoung bookseller, opens tomorrow! Grub Street has a report (and photos).
In a 1995 interview with Linton Weeks of the Washington Post, the Howard University librarian, collector and self-described "bibliomaniac" Dorothy Porter reflected on the focus of her 43-year career: "The only rewarding thing for me is to bring to light information that no one knows. What's the point of rehashing the same old thing?" For Porter, this mission involved not only collecting and preserving a wide range of materials related to the global black experience, but also addressing how these works demanded new and specific qualitative and quantitative approaches in order to collect, assess, and catalog them.
Court documents: Latter-day Saint antiques dealer sold fake items, stole rare photos..

Les Enluminures' specialist Dr. Matt Westerby discusses a set of three vibrant miniatures from a French Bible Historiale and their interesting provenance. Read "A Picture Bible for People and Princes"...
Children of Ruby Dee and Ossie Davis discuss recent Schomburg acquisition of parents' papers...
Nice to see so many ABAA members mentionned in this report on the Boston International Antiquarian Book Fair...
The New York Times has a feature on Kwame Brathwaite, whose work is featured in an exhibition, "Kwame Brathwaite: Celebrity and the Everyday," at the Philip Martin Gallery in Los Angeles. The Photos That Lifted Up the Black is Beautiful Movement...
The film Green Book has become an Oscar contender. What was a Green Book? Read on to find out...
National Book Award
The winners of the 2018 National Book Awards have been announced...

Stan Lee, (1922-2018)
American comic book writer, editor, publisher and former President of Marvel Comics Stan Lee died on Monday, November 12, 2018, at the age of 95. NPR Obituary...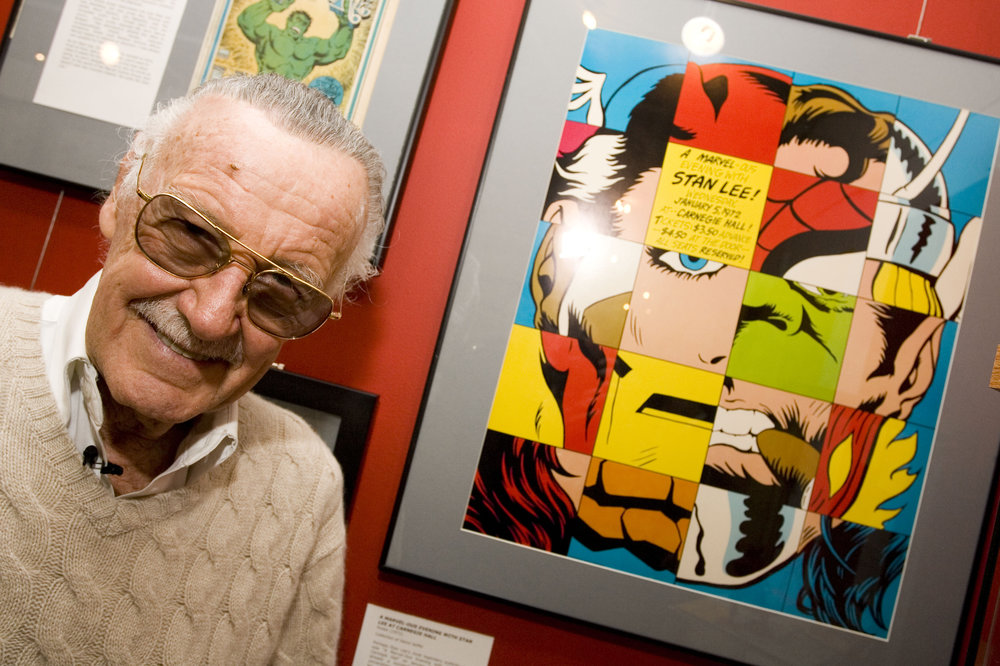 Blogis Librorum, the literary blog of ABAA-member Books Tell You Why?, tells us all about Raymond Benson, the fourth "James Bond" writer...
ABAA-member The Raab Collection share a few of the steps that go into authenticating historical documents, such as these signed by Alexander Hamilton.
Magnificent Obsessions: Why We Collect
The Smithsonian Libraries presents a new exhibition, "Magnificent Obsessions: Why We Collect," at the Smithsonian's National Museum of American History through July 1, 2020.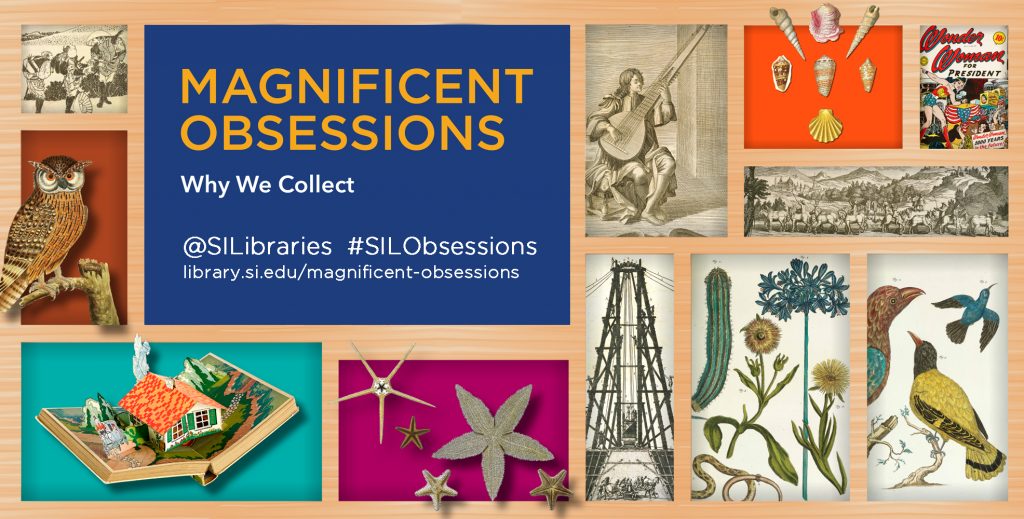 "Magnificent Obsessions" tells the captivating stories of the book collectors whose diverse interests and passions helped shape—and continue to contribute to—the Smithsonian Libraries. Allan and Kim Stypeck, owners of Second Story Books, are acknowledged as contributors to this magnificent exhibition.
BTW, Second Story Books (Rockville, MD and Washington, DC) are marking their 40th anniversary with a Photo Contest. Details here...
Three Brooklyn-based ABAA dealers will be participating in the 7th annual Brooklyn Holiday Book Fair this year: Enchanted Books, Honey & Wax Books, and lizzyoung bookseller. Details...
Tavistock Books remembers the censorship trial of Lady Chatterly's Lover, a landmark case that started "a movement that would culminate in the sexual liberation of the 1970s." Read on...
Murakami Archives to Waseda University
Haruki Murakami will donate novel manuscripts and other material to Waseda University, his alma mater...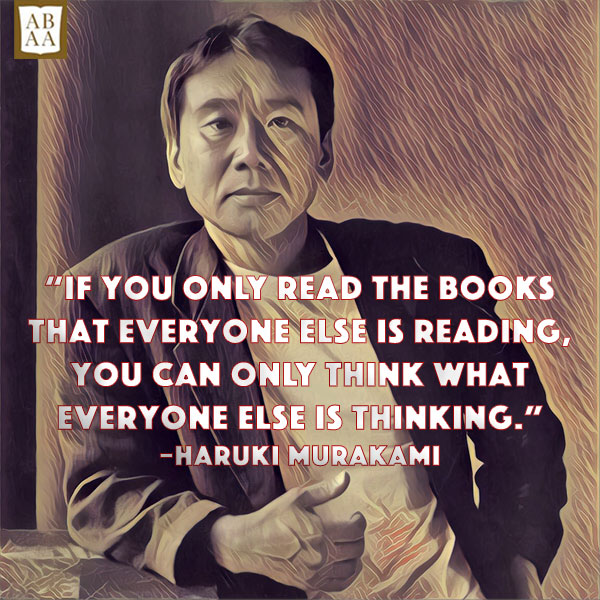 ABAA-member Nick Aretakis has rejoined the William Reese Company, where he will run its Americana Department. Fine Books & Collections has the story...
Johnson Rare Books & Archives Recreates Thomas Mann's Library
The Thomas Mann House has paired up with ABAA-member Johnson Rare Books & Archives to recreate the author's personal library during the years he spent in California. This informative video details the exciting project...
Ken Gloss, owner of Brattle Book Shop and resident book expert on Antiques Roadshow is interviewed about the rare book trade in Antiques and the Arts Weekly... And, Architectural Digest picks Brattle Book Shop as "the most beautiful independent store in Massachusetts."
Pasadena Pefection!
Nice to see Pasadena getting some praise as "a hub for rare-book activity in Los Angeles" in the latest Delta Sky Magazine. However, as it is home to both the California International Antiquarian Book Fair (every other year) and Whitmore Rare Books all the time, we shouldn't really be surprised!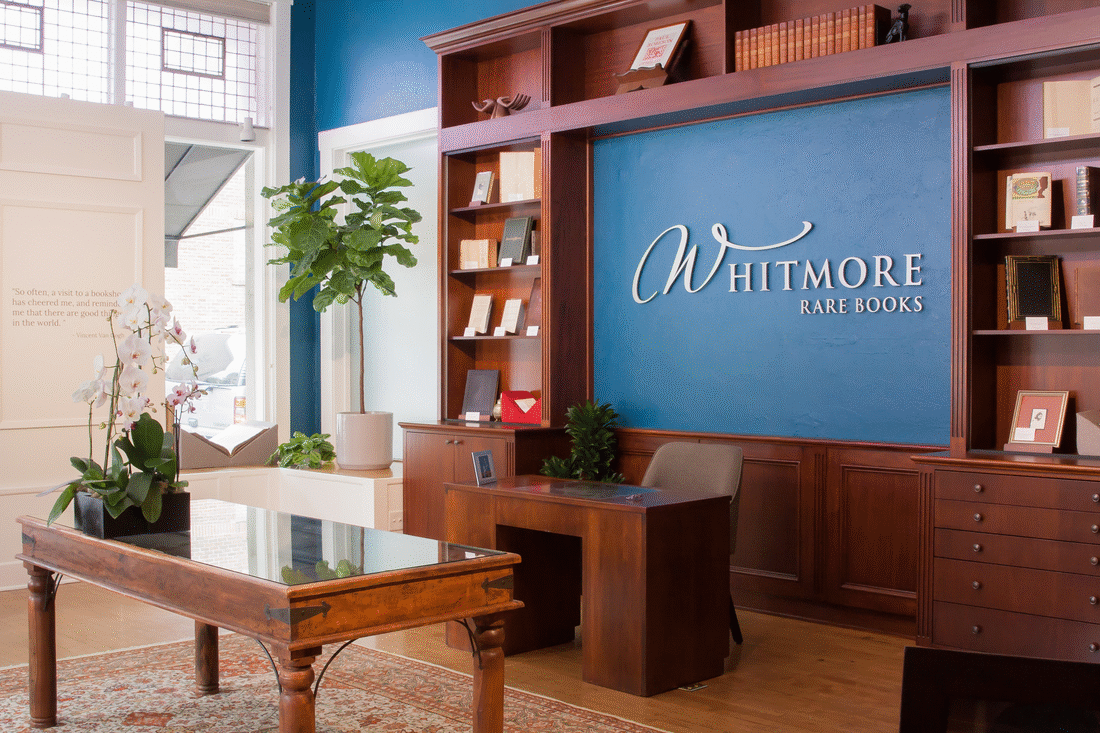 Speaking of Whitemore Rare Books, did you see that've moved to a swanky new showroom...
The good folk at Tavistock Books' recently shared the ignominy of publisher Thomas Cadell (the Younger) who, on November 1, 1797, declined to publish Jane Austen's first novel, First Impressions -- which would go one to become better known as Pride and Prejeduice. Oops!
ILAB President Sally Burdon has announced that AbeBooks have reversed their plans to exclude certain countries from trading on the site after a backlash and boycott by hundreds of rare-book dealers worldwide. Read the coverage on Lit Hub...
ABAA-member Owen Kubik has recovered a cache of books stolen from Yale many decades ago. He shared the story on abaa.org...

ABAA-member Heather O'Donnell, Ph.D., founder of Honey & Wax Booksellers and creator of the Honey & Wax Book Collecting Prize for young women, delivered the 2018 Adrian Van Sinderen Lecture on Nov. 6, at Yale's Beinecke Rare Book and Manuscript Library, entitled "
Scouts, Spies, and Surveyors: The Collectors of the Future."
ABAA-members and noted "rare-book detective" Ken Sanders was recently interviewed on French television about his efforts to catch book thieves and his passion for long-vanished poet Everett Reuss.
No, this isn't the plot of a new Hollywood movie where scientific breakthroughs have made it easy for rare book dealers to clone the original owners of books in order to resolve thorny questions of provenance. Instead, Raptis Rare Books have begun using "Synthetic DNA" to help fight book theft. Intrigued? Fine Books Magazine digs into the details....


Three Poisonous Books Found in University Library
-- Caveat lector!
It's Book Collecting Prize Season
The ABAA recently announced the winners of the annual National Collegiate Book Collecting Contest (NCBCC) , and Honey & Wax Books announced the winners of the second annual Honey & Wax Book Collecting Prize for young women collectors. Meanwhile, the ABAA's California chapters have launched a book collecting prize of their own... (And, speaking of the NCBCC, here's Tavistock Books' recent post about the award and this years' winners...)