A quick roundup of the news about rare books and collectors from around the world. (Regularly updated, with the latest news items added at the top.)
Nice to see so many ABAA members mentionned in this report on the Boston International Antiquarian Book Fair...
The film Green Book hits our multiplexes this week. What was a Green Book? Read on to find out...
National Book Award
The winners of the 2018 National Book Awards have been announced...

Stan Lee, (1922-2018)
American comic book writer, editor, publisher and former President of Marvel Comics Stan Lee died on Monday, November 12, 2018, at the age of 95. NPR Obituary...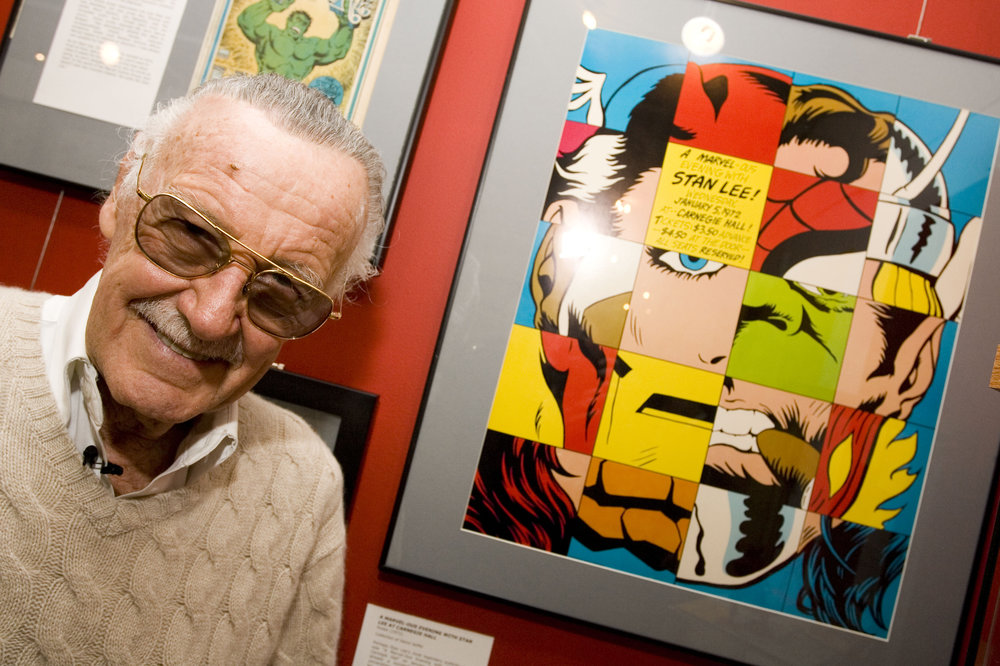 Blogis Librorum, the literary blog of ABAA-member Books Tell You Why?, tells us all about Raymond Benson, the fourth "James Bond" writer...
ABAA-member The Raab Collection share a few of the steps that go into authenticating historical documents, such as these signed by Alexander Hamilton.
Magnificent Obsessions: Why We Collect
The Smithsonian Libraries presents a new exhibition, "Magnificent Obsessions: Why We Collect," at the Smithsonian's National Museum of American History through July 1, 2020.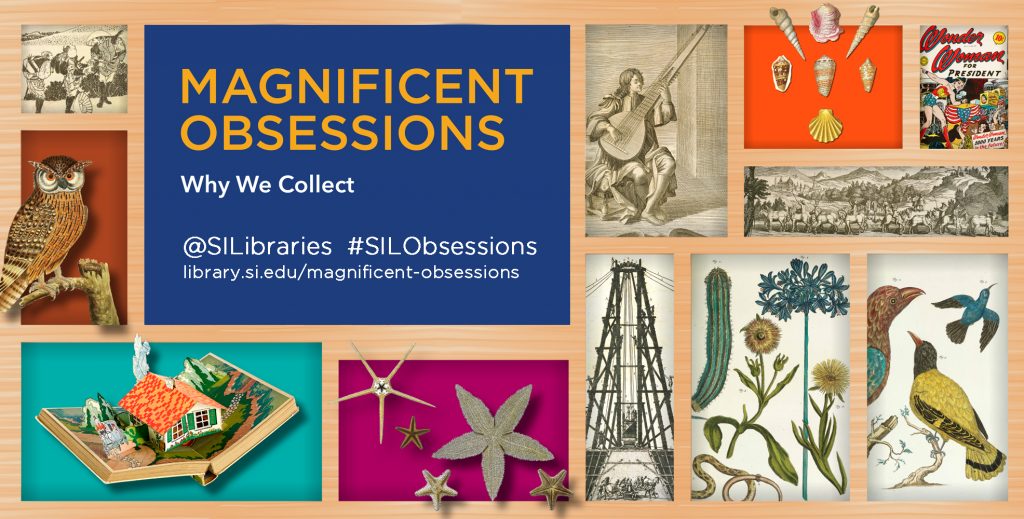 "Magnificent Obsessions" tells the captivating stories of the book collectors whose diverse interests and passions helped shape—and continue to contribute to—the Smithsonian Libraries. Allan and Kim Stypeck, owners of Second Story Books, are acknowledged as contributors to this magnificent exhibition.
BTW, Second Story Books (Rockville, MD and Washington, DC) are marking their 40th anniversary with a Photo Contest. Details here...
Three Brooklyn-based ABAA dealers will be participating in the 7th annual Brooklyn Holiday Book Fair this year: Enchanted Books, Honey & Wax Books, and lizzyoung bookseller. Details...
Tavistock Books remembers the censorship trial of Lady Chatterly's Lover, a landmark case that started "a movement that would culminate in the sexual liberation of the 1970s." Read on...
Murakami Archives to Waseda University
Haruki Murakami will donate novel manuscripts and other material to Waseda University, his alma mater...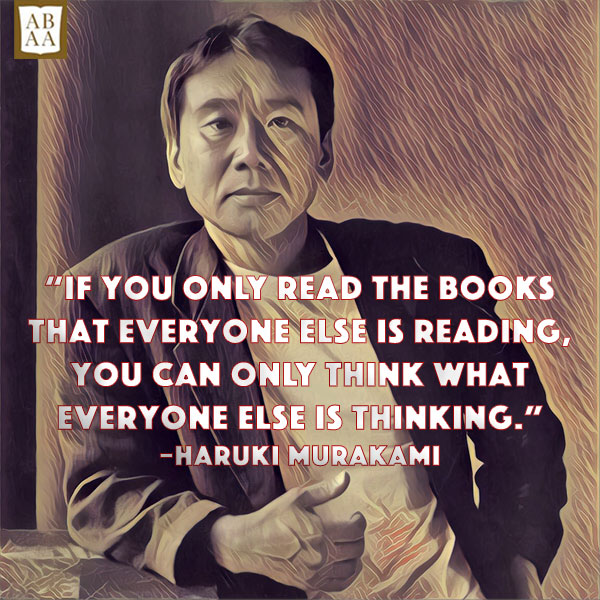 ABAA-member Nick Aretakis has rejoined the William Reese Company, where he will run its Americana Department. Fine Books & Collections has the story...
Johnson Rare Books & Archives Recreates Thomas Mann's Library
The Thomas Mann House has paired up with ABAA-member Johnson Rare Books & Archives to recreate the author's personal library during the years he spent in California. This informative video details the exciting project...
Ken Gloss, owner of Brattle Book Shop and resident book expert on Antiques Roadshow is interviewed about the rare book trade in Antiques and the Arts Weekly... And, Architectural Digest picks Brattle Book Shop as "the most beatiful independent store in Massachusetts."
Pasadena Pefection!
Nice to see Pasadena getting some praise as "a hub for rare-book activity in Los Angeles" in the latest Delta Sky Magazine. However, as it is home to both the California International Antiquarian Book Fair (every other year) and Whitmore Rare Books all the time, we shouldn't really be surprised!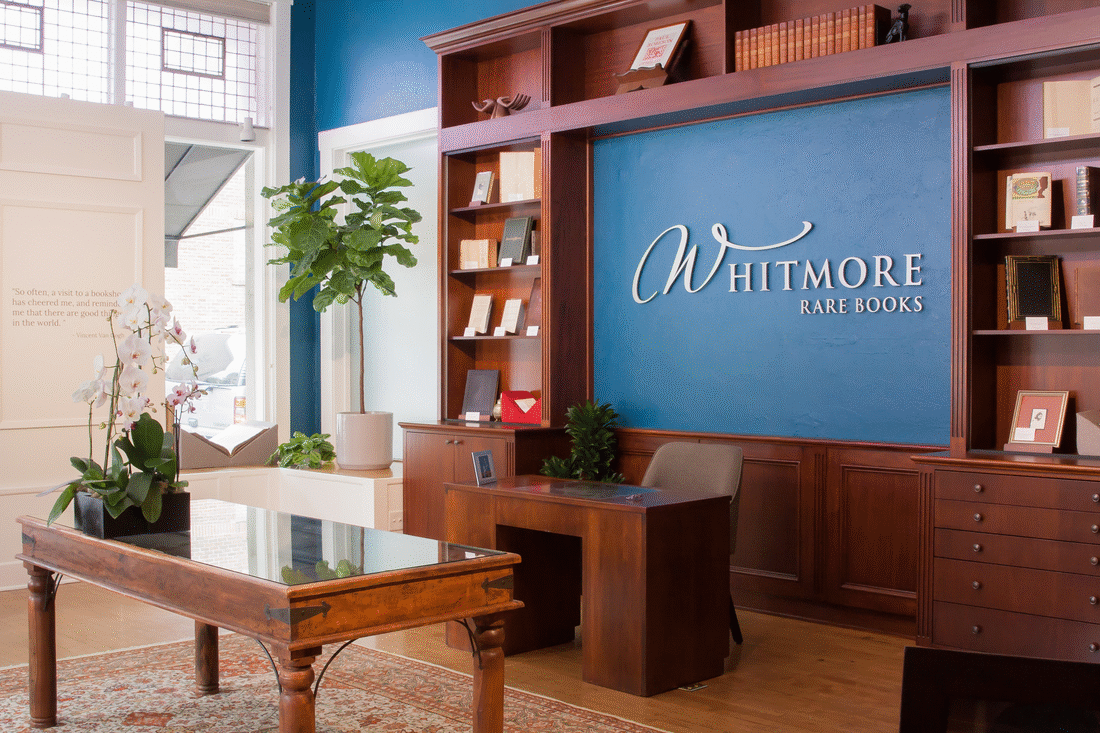 Speaking of Whitemore Rare Books, did you see that've moved to a swanky new showroom...
The good folk at Tavistock Books' recently shared the ignominy of publisher Thomas Cadell (the Younger) who, on November 1, 1797, declined to publish Jane Austen's first novel, First Impressions -- which would go one to become better known as Pride and Prejeduice. Oops!
ILAB President Sally Burdon has announced that AbeBooks have reversed their plans to exclude certain countries from trading on the site after a backlash and boycott by hundreds of rare-book dealers worldwide. Read the coverage on Lit Hub...
ABAA-member Own Kubik has recovered a cache of books stolen from Yale many decades ago. He shared the story on abaa.org...

ABAA-member Heather O'Donnell, Ph.D., founder of Honey & Wax Booksellers and creator of the Honey & Wax Book Collecting Prize for young women, delivered the 2018 Adrian Van Sinderen Lecture on Nov. 6, at Yale's Beinecke Rare Book and Manuscript Library, entitled "
Scouts, Spies, and Surveyors: The Collectors of the Future."
ABAA-members and noted "rare-book detective" Ken Sanders was recently interviewed on French television about his efforts to catch book thieves and his passion for long-vanished poet Everett Reuss.
No, this isn't the plot of a new Hollywood movie where scientific breakthroughs have made it easy for rare book dealers to clone the original owners of books in order to resolve thorny questions of provenance. Instead, Raptis Rare Books have begun using "Synthetic DNA" to help fight book theft. Intrigued? Fine Books Magazine digs into the details....


Three Poisonous Books Found in University Library
-- Caveat lector!
It's Book Collecting Prize Season
The ABAA recently announced the winners of the annual National Collegiate Book Collecting Contest (NCBCC) , and Honey & Wax Books announced the winners of the second annual Honey & Wax Book Collecting Prize for young women collectors. Meanwhile, the ABAA's California chapters have launched a book collecting prize of their own... (And, speaking of the NCBCC, here's Tavistock Books' recent post about the award and this years' winners...)