A quick roundup of the news about rare books and collectors from around the world. (Regularly updated, with the latest news items added at the top.)
Biography of Texas Bookman Johnny Jenkins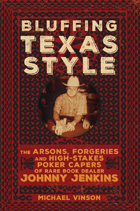 Michael Vinson's biography of legendary Texas bookman Johnny Jenkins, Bluffing Texas Style: The Arsons, Forgeries, and High-Stakes Poker Capers of Rare Book Dealer Johnny Jenkins, will be published by the University of Oklahoma Press in March 2020.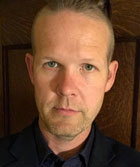 Brad Johnson of johnson rare books & archives based in Covina, California has been elected as new president of the ABAA. (Learn more...)
Upcoming Events of Interest:
The 60th New York International Antiquarian Book Fair opens at the Park Avenue Armory on March 5!
The Booksellers documentary, featuring a great many ABAA members, opens in NYC on March 6 at the Quad Cinema.
Joan Ryan (wife of ABAA-member Howard Rootenberg) opens her new one-woman show at The Green Room 42 on March 7.
Nathan Raab (The Raab Collection) launches his new book, The Hunt for History, at Main Point Books, Wayne, PA on March 10. Learn more about The Hunt for History...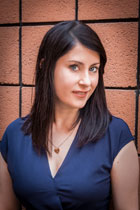 Miranda Garno Nesler, the Director of Women's Literature and History at Whitmore Rare Books, was profiled recently in Fine Books & Collections' Bright Young Booksellers series.
Following reports that ABAA-member Ken Sanders may have to close or relocate his rare-book store in Salt Lake City, local groups are appealing to developers to find a way to keep the beloved bookstore at its current location.
Hidden City magazine explores the home of ABAA-member The Philadelphia Rare Books & Manuscripts Company.
The 2020 winner of the prize is Nolin Deloison Baum of Oakland, California. His collection of culinary high spots is centered around Georges Auguste Escoffier. (Learn more...)
ABAA-Member John Crichton Publishes Book on Henry Evans

John Crichton (Brick Row Book Shop) has written a biography of Henry Evans -- rare book dealer, a printer, and an artist -- published recently by the Book Club of California. Evans owned the Porpoise Bookshop in San Francisco and established the Peregrine Press.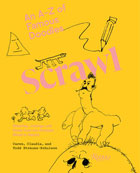 "Art in the Letter and Other Scrawls" from the Collection of ABAA-member Claudia Strauss-Schulson (Schulson Autographs) is one of the two exhibitions currently running at the Grolier Club. Admission is free and open to the general public. The exhibition runs through February 22, 2020. A companion volume to the exhibition was published last year by Strauss-Schulson and her children.
Read an interview with the Strauss-Schulsons here...
The Reviews are Coming in for The Booksellers
ABAA-member Harper Levine, founder of the rare bookseller Harper's Books, "believes that the photo book market 'is particularly robust these days' thanks to the breadth of work being published, a deeper appreciation for the medium itself, and nostalgia for the printed page. 'It's really a golden age for new books,' he said." (Read on...)
The oldest independent bookstore in New York City, ABAA-member Argosy Book Store, was featured on WFUV Radio this week. Hear the interview with co-owner and Associate Member of the ABAA Naomi Hample here...
Heather O'Donnell (Honey & Wax Booksellers) is interviewed about her career path at Letter Shop Books...
"When she's not teaching English at Serra High School, Chris Lowenstein (ABAA-member Book Hunter's Hoiliday) spends much of her time dealing in antiquarian books, which sometimes results in sheer serendipity that leads her to unusual non-literary discoveries. In one case she stumbled upon — pun meant — a footlocker crammed with items from World War I." Read on...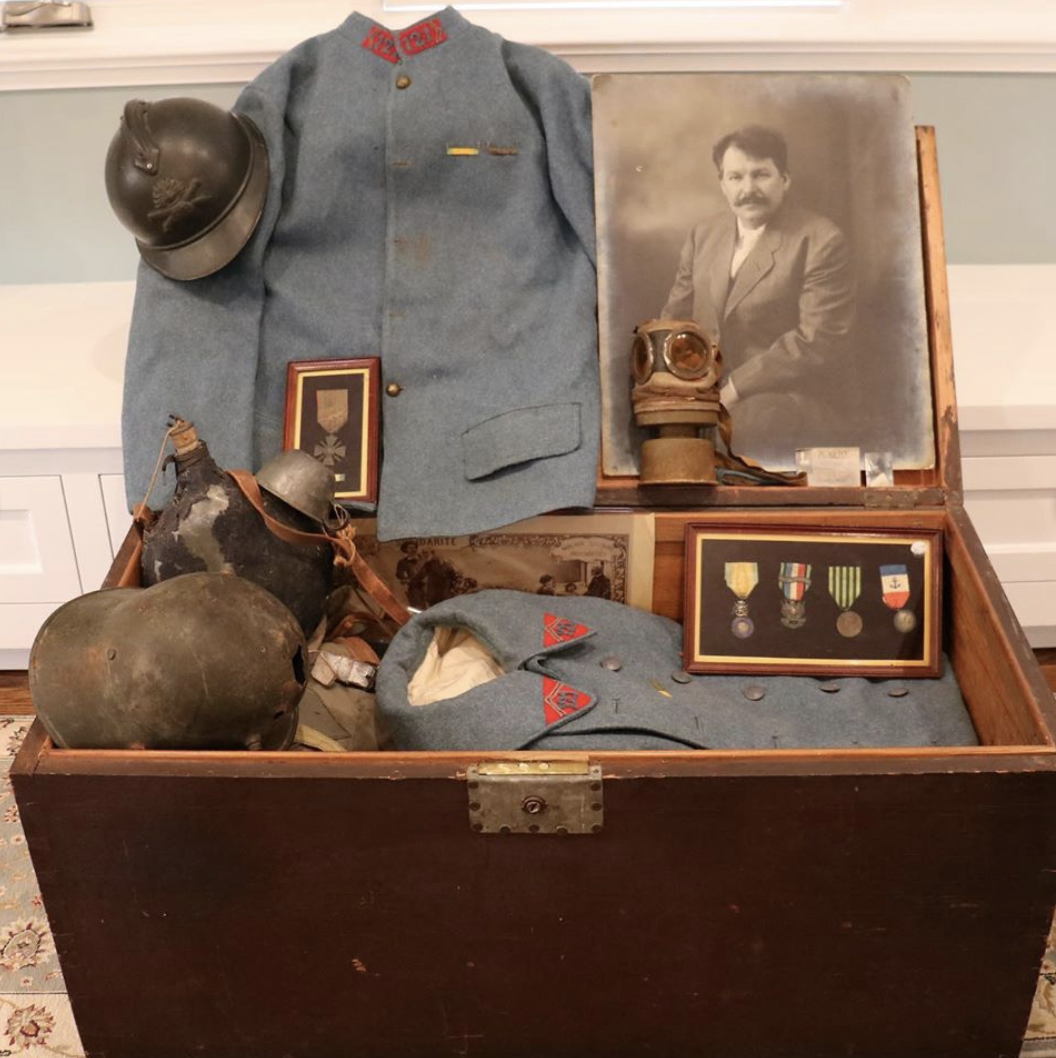 Salt Lake City's Weller Book Works Turns 90
Longtime ABAA-member Weller Book Works celebrates their 90th anniversary with a party on August 17th.
L.A. Mag: "Mystery Pier Books—tucked away just off the Sunset Strip—has kept the rich and famous (and the rest of us) supplied with rare and antiquarian books since 1998." Read on...
Collecting film scripts is a fast-growing niche and ABAA-member Kevin R. Johnson (Royal Books) has literally written the book about collecting scripts; The Celluloid Paper Trail: Identification and Description of Twentieth Century Film Scripts has just been published by Oak Knoll Press, the publishing arm of another ABAA member, Oak Knoll Books. If you have an interest in filmmaking or screenwriting, or a taste for comparing shooting scripts to the final film, you will learn a great deal from this book. Read an interview with Kevin R. Johnson at the Oak Knoll Biblio-Blog...
ABAA-member Ezra Tishman reflects on his experiences at the Rare Book School. (Read on...)
The LA Times knows no pilgrimage in the footsteps of Edward Abbey is complete without a stop at ABAA-member Back of Beyond Books (Moab, Utah).
ABAA-member Seth Kaller, Inc. provided some hostorical background to tha Boston Globe for this piece on the rediscovery of a long-missing letter by Alexander Hamilton.
In March 2019, the International League of Antiquarian Booksellers, the Antiquarian Booksellers' Association of America, and the Grolier Club presented a symposium to consider issues surrounding provenance, theft, and forgery as they affect the rare-book trade. The various talks and panels were recorded, and are now available to watch online. Learn more...
The Unforged Truth Behind "Can You Ever Forgive Me?"
Actress Melissa McCarthy is an Oscar contender for her role as biographer turned literary forger Lee Israel in the film Can You Ever Forgive Me? The film spins Israel's criminal career for laughs, but the truth was less humorous.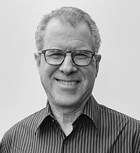 ABAA-member David Lowenherz (Lion Heart Autographs) was one of the antiquarian book dealers deceived by Israel and her partner Jack Hock, and also the man who alerted the FBI to her schemes. Hock and Israel were arrested after a sting operation that involved Lowenherz wearing a wire to record Hock's "confession" while selling some stolen letters. Lowrenherz recently wrote an intriguing review comparing the film to reality for Reel Chicago, because, as Lowenherz states, "the facts are, in some ways, more compelling and devastating than what the film shows."
ABAA-member The Raab Collection share a few of the steps that go into authenticating historical documents, such as these signed by Alexander Hamilton.
---
Don't miss our weekly selected highlights from around the site...